About the group IMPEX
Designer and distributor of range of accessories and services for auto and two-wheelers in Europe.
Today Impex has some 4,000 customers around the world who trust a partner that is always looking to take the lead, even take the market off in new directions.
A real supplier of Global Solutions in general, specialist and Internet distribution.
Impex brings together all the essential skills for successfully creating and launching new products, designs and exclusive collections.
Contact us to create your account and place your orders !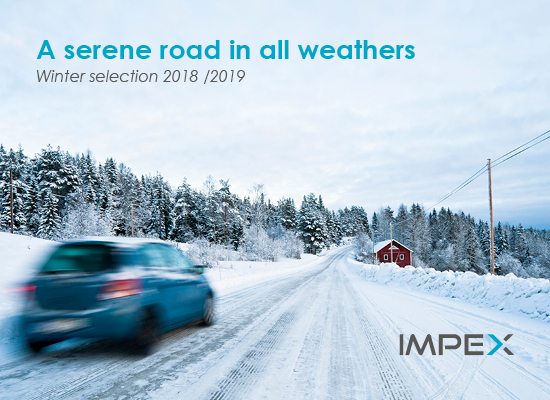 The new IMPEX Fall-Winter 2018/2019 catalog is available!
New! Catalog Fall-Winter 2018/2019, come to discover our new products for the winter.
• Discover the new catalog IMPEX Fall-Winter 2018/2019.
• A wide selection of offers for your winter sales.
• The best snow chains with the full Michelin range (S.O.S. GRIP, EXTREM GRIP, EASY GRIP EVOLUTION, ELASTIC FIT CHAIN...).
• Full range box and ready to sell car accessories to spend a winter without problems.
• A good winter in prospect !